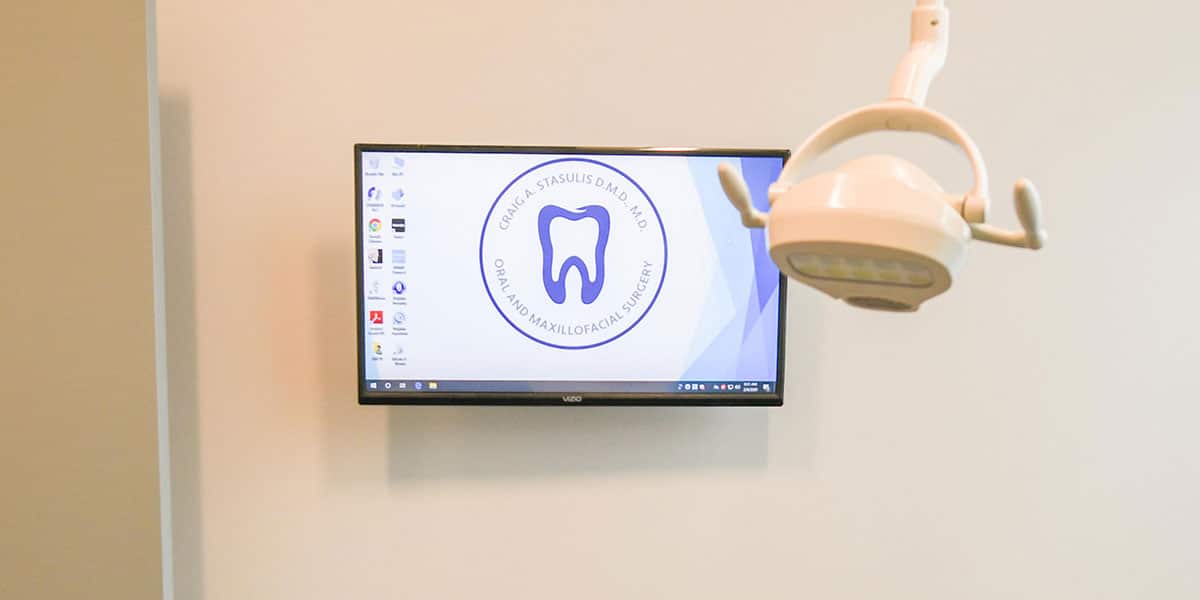 ---
Dental and Medical Coverage
---
As an oral and maxillofacial surgery office, we perform both medical and dental services. Below are some examples or coverage. If you are not sure if your plan provides coverage, please be sure to check with your insurance carrier or our office.
Examples of Dental Services
Extractions (including impacted teeth)
Dental Anesthesia
Surgical Exposure of teeth
Frenectomy Procedure
Dental Implant Related Services
Cone Beam Scans to evaluate teeth or teeth related conditions
Examples of Medical Services
Biopsies or Pathology
Orthognathic Surgery (Jaw Reconstruction)
TMJ Disorders
Cone Beam Scans for the evaluation of pathology
Medical coverage for wisdom teeth - In some cases, medical insurance may provide coverage for wisdom teeth removal. This is not a standard benefit under medical plans. Note, the plan must state specifically that extractions are covered. Anesthesia services are payable by the medical plan only when the plan is providing coverage for the extractions. Please check with your insurance carrier for your specific coverage details.
---
We Accept All Major Dental and Medical Insurance Plans
---
Our office is a preferred provider with many dental carriers and some medical plans. Please click the button below to request a current list of insurance plans we participate with.
---
Insurance Inquiry
---
If your insurance plan is not on the list, not to worry. Most Dental carriers offer benefits for both preferred and non-preferred providers. In addition, some medical plans may offer out-of-network coverage. We will work with your insurance even if we are not a preferred provider. For specific details, please refer to your insurance carrier. In most cases, our office can also assist you with basic questions.
We will handle the comprehensive management of your insurance claims.
---
Our Insurance Services Provided
---
Below are some of the services we will perform for you.
Verify your insurance eligibility
Obtain an overview of your insurance benefits
Submit all insurance claims including pre-treatment estimates
Accept assignment of benefits for claim payments (unless you request otherwise)
Submit all necessary information to your insurance carrier
Follow-up on overdue claims
Assist in insurance appeals when necessary
---
Your Responsibilities
---
In order to assure efficient processing of your insurance needs, we ask that you:
Provide us with accurate and complete insurance information
Notify our office of any changes in your insurance
Assist our office in obtaining payment from your insurance in special cases
---
Pre-Treatment Estimates
---
After your initial visit, our office will submit a pre-treatment estimate to your dental insurance. Most dental insurance companies process these estimates within 30 days. In most cases, the insurance carrier will provide a written estimate of the benefits payable. Whenever possible, our office will calculate your out-of-pocket expenses according to the estimate. When there is not sufficient time to process a written estimate, we will calculate an estimate of your out-of-pocket expenses according to our telephone or internet inquiry. The most accurate way to determine your benefits payable is to allow time for the pre-treatment estimate when possible.
---
Insurance Estimate Disclaimer
---
It is important to note that all insurance inquiries are an overview of benefits only and do not to serve as a guarantee of benefits payable. In addition, insurance is not a substitute for payment.
Remaining Balances – We strive to provide you with an accurate estimate. However, in some cases your insurance carrier may pay more, or may pay less than we have estimated. Please be aware, you are responsible for payment of all treatment provided regardless of the amount paid at the time of your appointment.
Dental Insurance Maximums – Most dental insurance plans have an annual or plan year maximum. This maximum is the total amount the plan will cover per individual per plan year. In some cases, there may be claims pending or in process with your insurance carrier at the time of our inquiry. This may result in your insurance carrier paying less than estimated. You are responsible for payment for any remaining balances after your insurance plan has responded to our claim.
Refunds – In the event your insurance carrier pays more than estimated, our office will issue a refund within thirty days of the receipt of the insurance payment. Alternately, unless you request otherwise, we will apply any credit to your account in the event future treatment is scheduled. All refunds will process as the same method used for payment.
---
Financial Services Policy
Printable Form
---