Our Safety Protocols
---
Learn more about how we minimize the spread of infection and the risk of COVID-19 transmission
---
In the interest of our patients and families, we are committed to creating an environment where treatment can be safely performed. The state and local healthcare governing bodies have issued guidelines to assist in this process and we are compliant with these guidelines.
---
You can view the guidelines here:
---
Infection Control Protocols
---
To briefly summarize, you'll notice a few changes to the process of coming to our office, starting with your initial phone call.
Telephone screening all patients with the questionnaire from the American Dental Association
Face coverings are required for all who enter the office, we can gladly provide a mask to you
In-office screening with the ADA questionnaire and forehead temperature when you arrive
Limiting family members to a single person for those requiring an escort
Patients are brought into clean and private rooms when they arrive
Hand sanitizer is available at multiple locations in the office for patients
As always, each room is cleaned thoroughly between each patient appointment
Doctor and staff will be wearing N95 masks, gowns and protective eyewear
In addition to the required safety measures from our state and local authorities, we have had help from FIP Construction in the creation of a negative pressure operatory for your treatment. Negative pressure isolation rooms are used to reduce the risk of transmission of airborne illnesses. A room at -0.01 water gauge is considered to be at negative pressure.
---
When you arrive you'll see the gauge outside of the operatory and when the outer circle is green, the room is under negative pressure:
---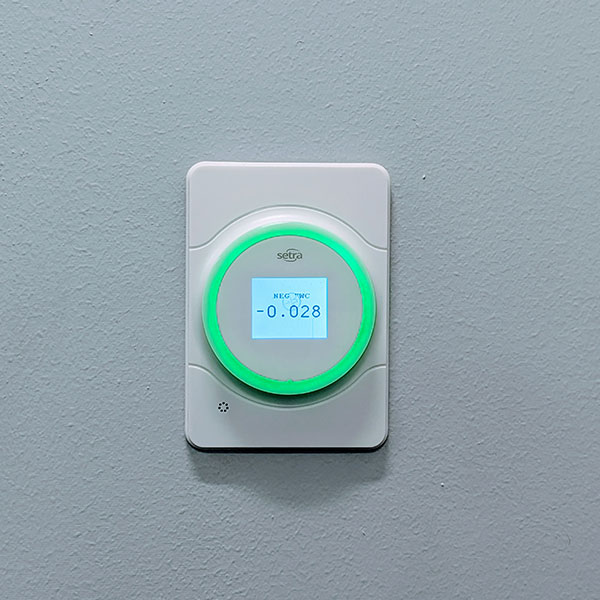 ---
If you have any concerns about your appointment, and would like to speak to me ahead of time, please call me at (860) 500-7995. We look forward to seeing you for your care - Craig, Dayna, Pam and Savitrie
---