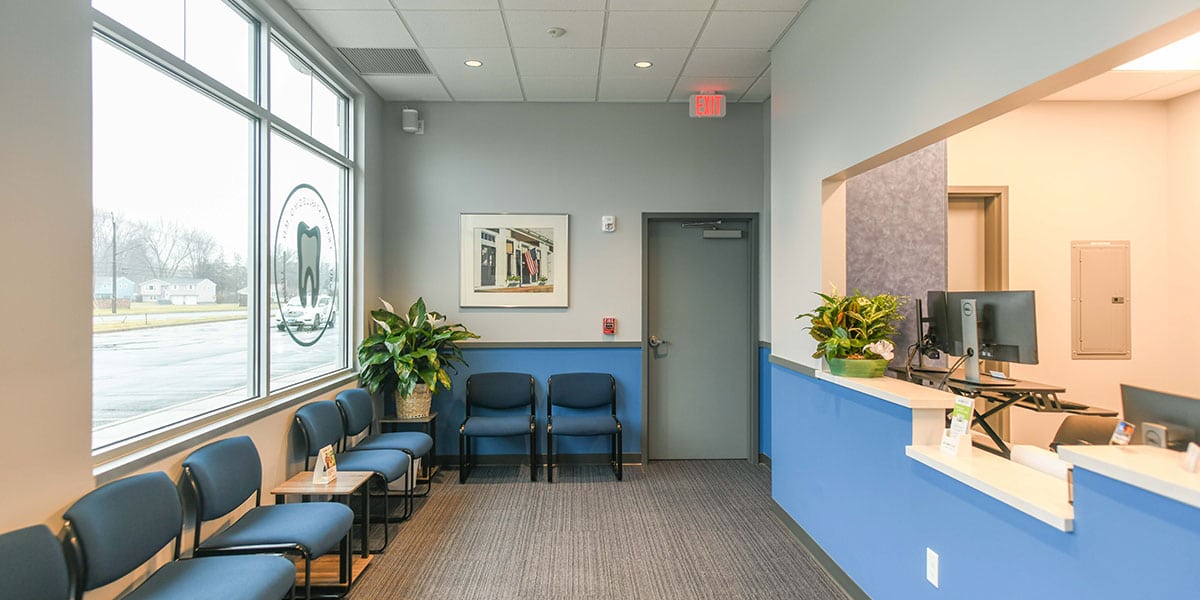 ---
Your Initial Visit
---
We always look forward to meeting new patients.  Our goal is to make you feel as comfortable as possible.  In an attempt to expedite your visit in our office, we request that you complete your new patient form before your visit.  Please click the link below to complete and submit the form online.
---
Please have the following information available when completing the form:
Your dental and medical insurance cards
A list of your current medications
The names and phone numbers of your dentist, orthodontist (if applicable) and your medical doctor
The name, address and phone number of any individuals you would like us to share your records with (i.e., significant other, parent, or friend).
Your first visit will be a comprehensive examination and assessment of your case, including a review of information provided by your dentist or doctor. Please speak with the doctor about any concerns you have regarding your care, including sedation.
If necessary, and with your consent, we will perform diagnostic x-rays. We will only take x-rays as necessary, so that your situation can be thoroughly evaluated and the ideal treatment plan can be determined. Dr. Stasulis will discuss your diagnosis, explain procedures and sedation options, and create a treatment plan that best fits your individual needs. We will address any questions you may have at this time visit.
If you have a medical condition that may be a concern prior to your visit such as heart conditions, diabetes, artificial joints or heart valves, etc., or if you are taking blood thinners or oral bisphosphonates, please let us know before your appointment. If you require antibiotics for any existing conditions please contact our office prior to your visit.
A parent or legal guardian must accompany all patients under the age of 18. If there is a custody agreement or court order, you must present any relevant paperwork to our office at the time of the appointment.
---
Insurance Inquiry
---
If you have insurance, our office will perform an internet or telephone inquiry to your insurance carrier.  We will verify you are eligible for benefits and obtain an overview of your insurance benefits. We ask that you provide our office with accurate, up to date insurance information when scheduling your appointment.
If your initial visit involves an Evaluation, Consultation, Cone Beam Scan or other X-rays, we may ask for payment in full for the services at the time of the appointment.  Most insurance carriers place limitations on how often these services are covered.  In many cases, your visits to your general dentist will utilize this benefit.  Therefore, there may not be an allowance for additional specialist evaluations and x-rays.  We will submit all claims regardless of if we believe you have coverage.  In the event the insurance carrier provides coverage for any services that you have already paid, we will credit your account accordingly. 
For all other services, our office will provide you with an estimate of your out-of-pocket obligation.  We require payment of all co-payments, deductibles, and co-insurances at the time of the visit.  In addition, we request payment for all non-covered services at the time of the service.   
---
Insurance Inquiry Form
---
We consider it an honor to care for your oral surgery needs and greatly appreciate the trust you place in us to do so. We will do everything we can to make your visit as comfortable as possible. Every patient is unique, and we are committed to providing you with high-quality care based on your individual needs.